Creatives
Passionate Co-Founders supported by creative designers and technical specialists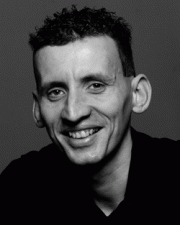 Co-Founder and Creative Director
Brad has over 20 years experience as a professional lighting and vision designer for theatre, musicals, broadcast, concerts and other live events. His designs have featured throughout Australia, Asia, the Middle East and Europe, spanning hundreds of productions. ​In 2007, he co-founded his own lighting and vision production company, BAAC Light. This has allowed him to have access to leading edge technologies for stage that are owned by the company and used exclusively for his designs. Additionally, the company operates its own pre-visualization suite for pre-production programming and generation of artwork for client approval. Brad's designs frequently see him combine both lighting and vision to create seamless visual spectaculars. Brad is currently the creative director for Tina Arena, Guy Sebastian, Human Nature, RockWiz and The APRA Music Awards.
Co-Founder and Technical Director
Andrei is BAAC Light's Technical Director and specialises in the creative design of large scale public experiences incorporating projection, lighting and audio for Government, local council and private organisations. Andrei is focused on expanding the technical capabilities of BAAC Light and seamlessly integrating the latest industry technologies onto stage. In his corporate career, he worked as a profit maximisation specialist in the world's largest accounting firm, consulted to Australia's leading telecommunications company in product development and served as a global business development and mergers and acquisitions executive for a London publicly listed company.